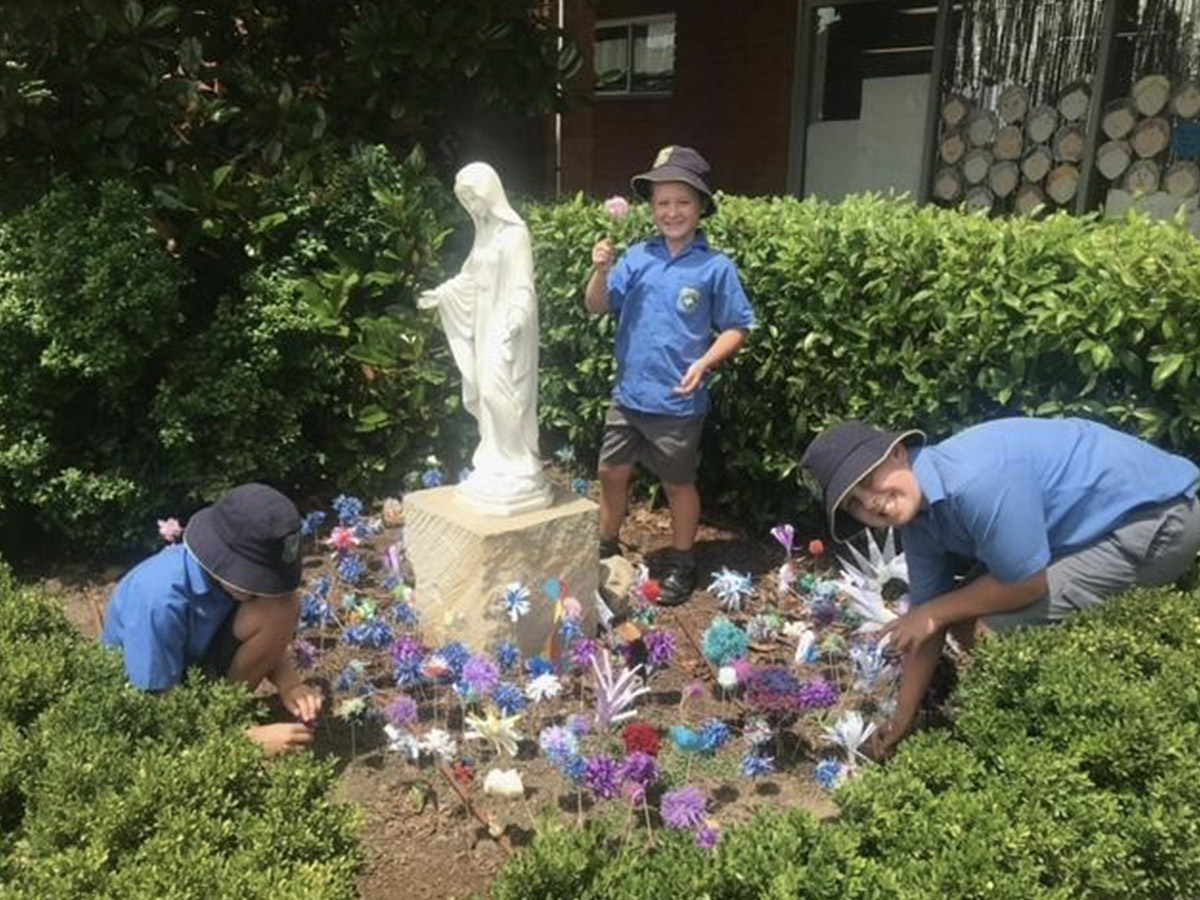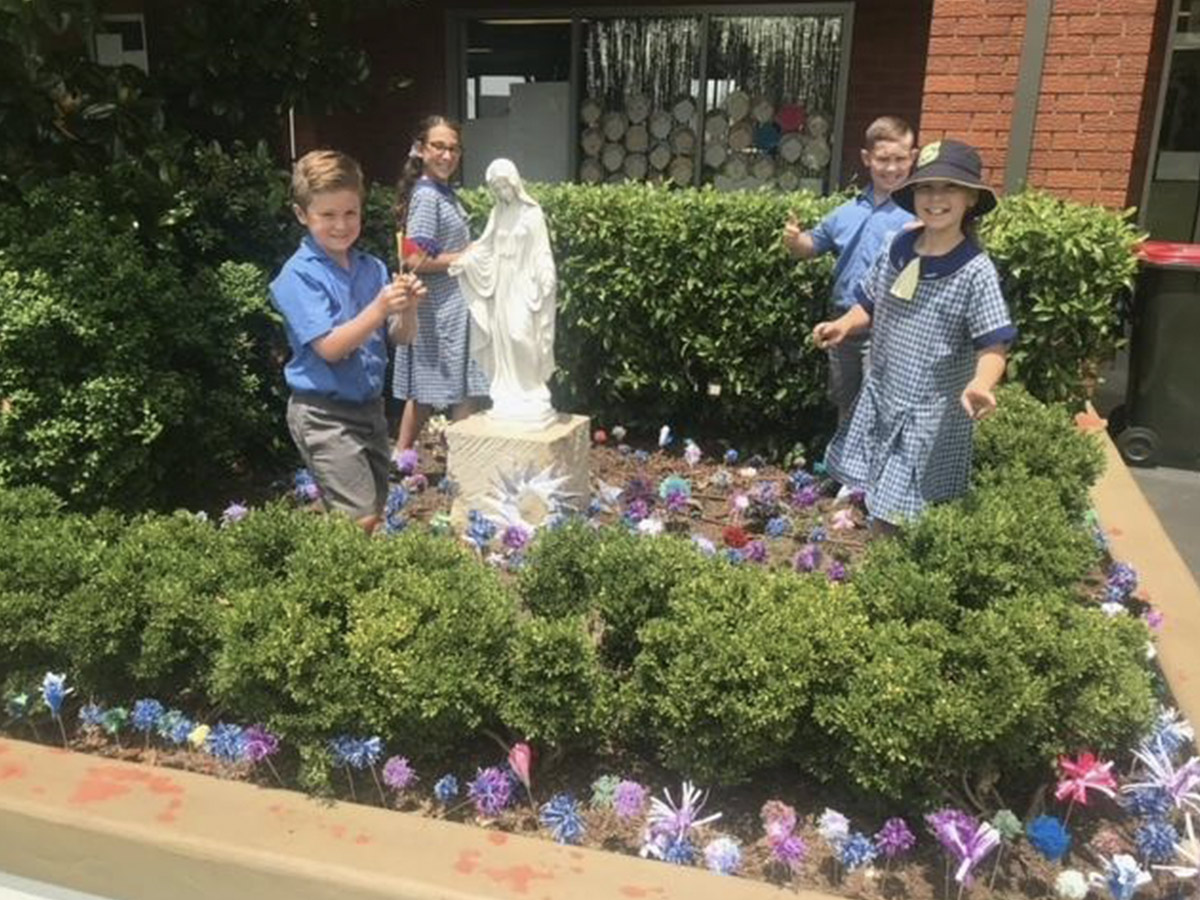 Some creative Year 4 students from St Matthew's Primary Windsor have come up with a unique twist on school gardens as part of an art project undertaken throughout Term 4.
Using bright colours and recycled materials, students aimed to create an art installation that was not only beautiful but that would bring joy to the school community.
"We decided to use joyful colours to make paper flowers and pom-poms for the entire school," students Tyler, Abigail X, Mackenzie, Abigail Q, Gabby B and Gabby L said in their report. "We wanted to spread joy and happiness to each class and to make an eye-catching and extravagant piece of art."
They said the idea came after noticing people sending flowers to each other online throughout the COVID-19 pandemic and lockdown.
"Many people were sending digital flowers to homes so we decided to make some for school and put them in the Mary garden. Our goal this term was to be sustainable. We used wool scraps to make pom-poms and recycled paper to make the flowers."
When the garden started to receive attention and praise from the rest of the school, the Year 4 students decided to extend their project to make beautiful flower creations for all of the classes.
"They can not only have a memory of this, but a lovely creative flower of their own. We just hope we can make people happy," the report read.
St Matthew's Principal Timothy Vane-Tempest said the project was a wonderful example of a student-led initiative supported by great teaching.
"The idea was the brainchild of one of our teachers, Lauren Athanasiou," Timothy said. "Under her guidance and with the support of Year 4 teachers, the students created a place of colour and beauty in our playground that brought happiness and enjoyment to the whole community."
---
Learn more about St Matthew's Primary Windsor