LOOKING FOR AN EDUCATION THAT OFFERS MORE THAN THE BASICS?
Our exciting range of extracurricular activities give our students the chance to explore interests and develop talents.
LEARN MORE
Our Story
Established in 1832, St Matthew's is the oldest continuous Catholic school community in Australia. Our Kindergarten to Year 6 school delivers quality education that is grounded in our Catholic faith, and relevant and engaged in our modern and technological world.
Our school is a welcoming, safe and innovative learning community for local students and their families. Enrolling at St Matthew's is a chance for your family to be part of our story too!
More...
Principal's welcome
The children at St Matthew's are the reason our school exists. Our children have a contagious enthusiasm for life and learning, and this is a wonderful example to us all.
More...
Enrolling now
We warmly welcome new families to join our school community. Enquiries and enrolment applications for all grades are welcome any time of the year, although the main enrolment period is between March and May in the year before your child will start at our school.
Our Story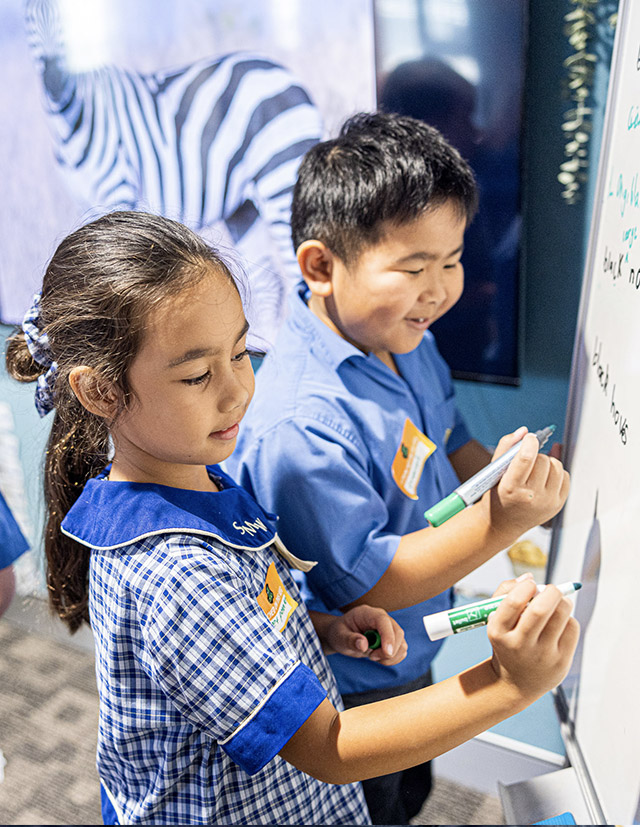 Virtual School Tour
Our virtual tour is a great way to see our school's learning spaces and facilities at your convenience.
Virtual School Tour