2020 100 days of schooling like no other
28 Aug 2020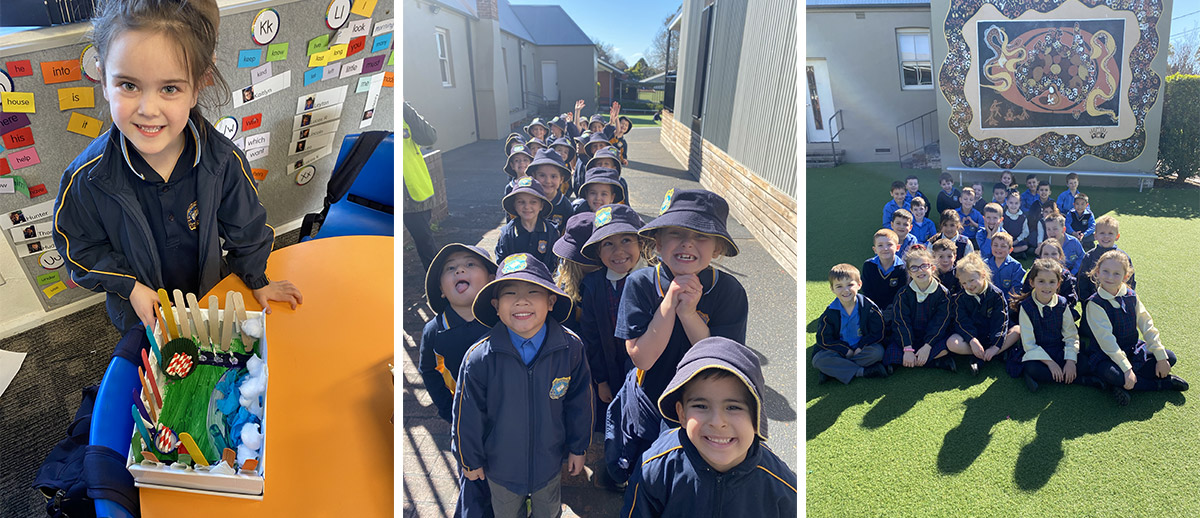 It has been 100 days of schooling like no other for this year's Kindergarten class of 2020!
As parents dropped their little ones off at 'big school' for the first time earlier this year after much excitement and anticipation, with their shiny shoes, oversized uniforms and the promise of learning and new friendships, no one could have predicted what was to come in those first 100 days of school.
At St Matthew's Primary Windsor, Kindergarten teacher Alicia Madden said it has certainly been an unusual start to the year for new students settling into school life.
"The first year of schooling for 2020 Kinder students, has been like no other year. They just started to get comfortable, learn about how to be at school and make friends when COVID happened," Alicia said. "It was challenging teaching Kindergarten through online learning and not being able to see them face to face and give them instant feedback. Many students in the class still didn't even really know each other."
According to the students though, chances to share new learning with family members was a popular perk of the COVID lockdown.
"I liked practicing my sight words with my Mum," said Kindy student Alexa.
"Reading at home with my Mummy was the best part," added Blake.
Since returning to school, Alicia said the experience is still not yet back to normal for students who have had to miss out on a number of important events traditionally held throughout the year including Grandparents Day, assemblies, excursions and even extra time with their friends as their parents used to chat during drop off and pick up.
"I do believe when this is over, Kindergarten will be able to really see what an uninterrupted year of schooling is like," she said.
She paid particular tribute to the way teachers and parents have worked together in those first 100 days to support the children.
"I was conscious that they still didn't even know all the children in the class in the early stage, but the parents did such an amazing job and were very supportive and committed through such a challenging time," Alicia said.
And what did the Kindy students think of their first 100 days? Most agree it has actually been great!
"I was a little bit nervous to begin with but now I have made friends so I feel better," said Kindergarten student, Tora.
"I like having fun with my teachers," Oliver said.
Most of all, they said being at school, learning and seeing their friends was the best part about Kindergarten.
"I can definitely say that these students have done an amazing job at settling into school and being the best learners they could possibly be," Alicia said. "I am very proud!"
Facebook
18 Mar 2023

🧶 Craft Club ✂️ Our lunchtime craft club have been busy preparing the base for their bottle top mural. This is a wonderful project which will help combine creativity and recycling! Our families are been invited to collect and bring in their used bottle lids which will be used to cover this artwork completely. What a big job they have ahead! They then plan to display the mural outside the library. We can't wait to see the finished product!

07 Mar 2023

🏃‍♀️ Cross Country Parent Helpers 🏃‍♀️ If any parents are able to volunteer their time tomorrow to assist with the running of our School Cross Country please see Mrs Brand at Don't Worry Oval, McQuade Park at 9am 😊 Thank you and we look forward to seeing you ☀️