2019 GRIP Leadership Conference 2019
20 Mar 2019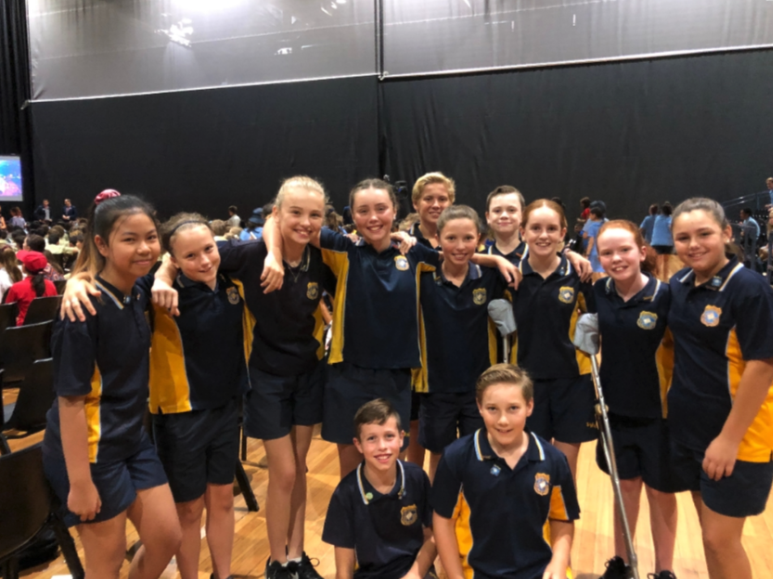 On Tuesday 5th March the SRC and Colour House Captains attended the GRIP Leadership Conference at Homebush.
The theme of the conference was The People Pathway. The theme reminded us that before there were all the things of the modern world that we take for granted, there were people. People have always and will always matter. In every community there are leaders and we were reminded that our community had chosen us to be leaders.
The day was very busy and very enjoyable. During the day we participated in a number of activities designed to develop our understanding of what leadership is about. The first activity was called 'Like a Leader'. In this activity we needed to work with student leaders from other schools to get to know interesting things about them. By doing this activity we learned that we need to go out to all people and not just the people that we know. It taught us about the importance of new friendships and also gave us an insight into what kind of person the other leaders were.
We learned about the importance of character. Character is the qualities that make a particular person different to another.
There are 4 core character traits of a leader
Confidence with humility
Others focused
Reliability
Empathy
We learned about how leaders need to make a contribution to their community. There are many ways to make a contribution including sharing our strengths, setting the example to others by doing tasks that aren't the most enjoyable and having a sense of enjoyment about being a leader.

GRIP stands for Generosity, Responsibility, Integrity and People. They taught us how to lead others in the correct way and gave us many things that we will take back and influence students at St Matthews. Our thanks to the GRIP Team who presented, Mrs Williams and Mrs Finch for allowing us to enjoy a brilliant experience.
Having spoken with the students who attended they all agreed that the event was a great experience and one that they believe future student leaders at St Matthew's should have the chance to attend. My own thanks to Mrs Williams and Mrs Carissa Finch for accompanying the student leaders to this event.
Facebook
04 Feb 2023

🎉 A Fabulous First Week! 🎉 It has been just wonderful to have everyone back at school and ready to learn. These smiles say it all!

31 Jan 2023

🍎 Welcome Kindergarten 🍏 Have you ever seen a new Kindergarten class more loved and supported by their community than this? Today we welcomed our new Kindergarten students with a special prayer as they begin the next step of their learning journey with us. They sang songs, played games and even did some writing during the day before everyone left with a smile in the afternoon. We can't wait to see you again tomorrow!